🎙️ Fists of Funny: Stories with a Kick 🦶 Jokes with a Jab 👊 🎙️
Welcome to Fists of Funny, Zürich's most electrifying comedy night, hosted monthly at the iconic ROBIN's Little Italy. This one-of-a-kind show delivers comedy with the force of a roundhouse kick, wrapped up in the irresistible charm of a 70s kung fu and cop drama.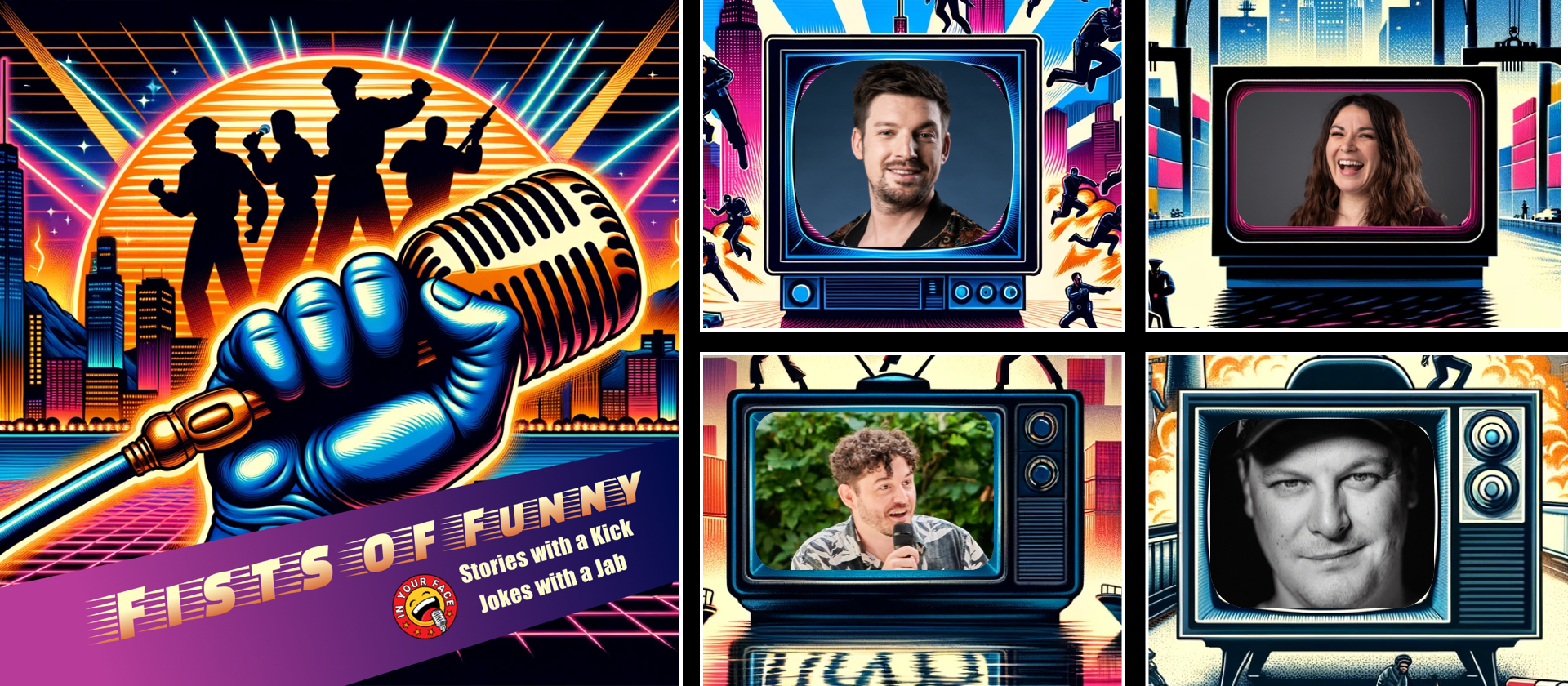 🚓 What's the Beat? 🥷
Every month, we assemble a lineup of 3 uproarious comedians plus an equally hilarious host, each delivering their unique blend of jokes, stories, and shenanigans. You'll laugh, you'll cheer, and you'll leave with your funny bone thoroughly tickled!
🎙 Why Fists of Funny? 🤜🤛
Because we believe comedy hits hard, just like Kung Fu! It's a fusion of raw storytelling power, high-impact humor, and the sort of unforgettable characters you'd expect to find in an action-packed cop show or a Kung Fu flick.
🍝 Where? 📍
Right in the heart of Zürich at ROBIN's Little Italy. It's a spot as legendary as the acts that grace our stage. And arrive early for special deals on pizza before the show!
📅 When? 🕖
Once a month, we unleash this comedic beast. Keep an eye on our events page for the latest updates, and get ready to experience comedy that's so good, it should be illegal.
🎫 Tickets & Info 📲
Look out for details on the IN YOUR FACE website…
When Does it Start?
The doors open 7:30pm on Thursday evenings and we're usually done by 10pm latest.
What about ROBIN'S?
ROBIN's is a multifaceted gem in the heart of Zürich. Begin your day with expertly brewed coffee in a warm and inviting atmosphere.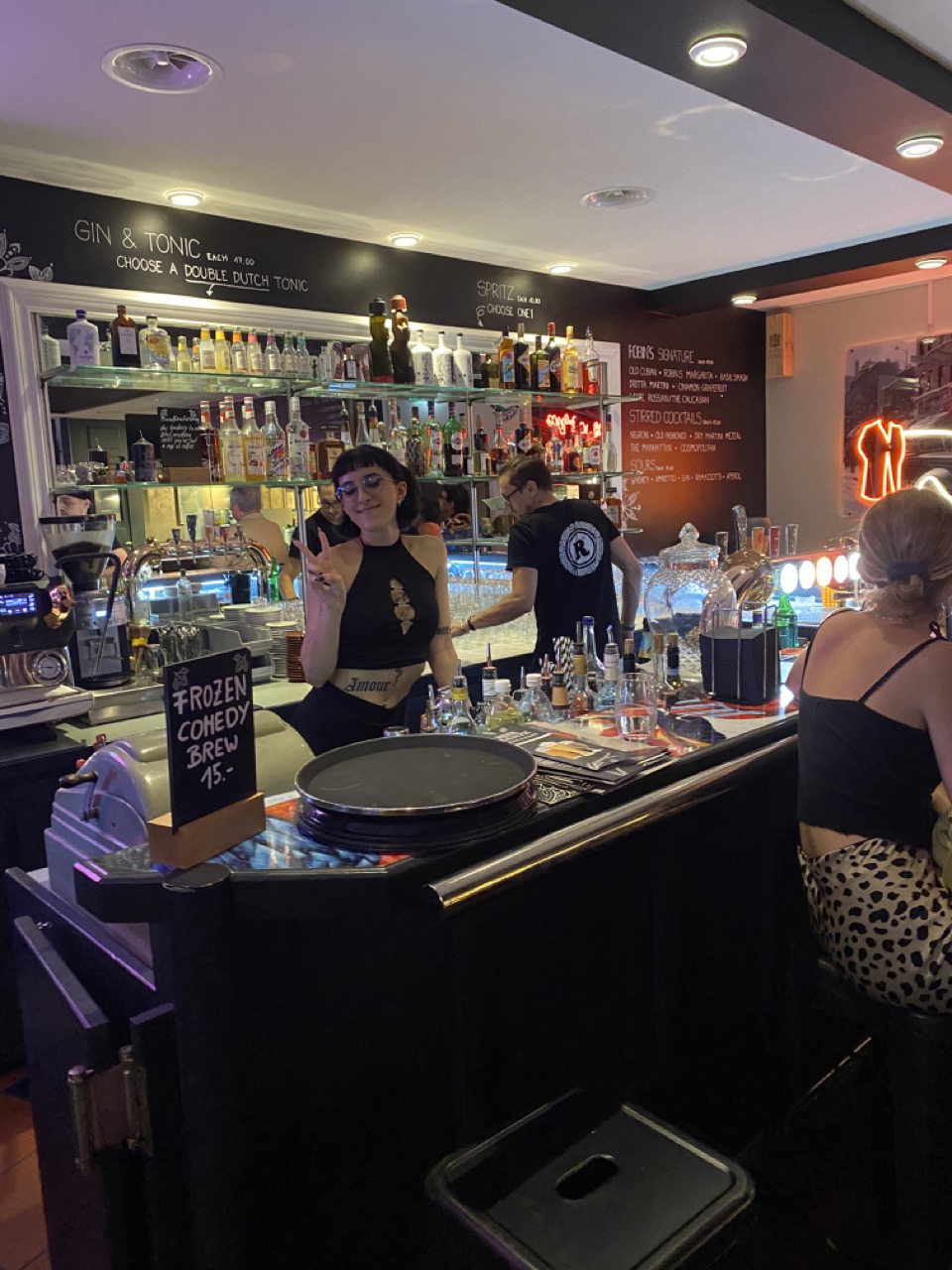 When hunger strikes, satisfy your cravings with some of the city's most delectable pizzas, priced to please. Beyond serving as a café and restaurant, ROBIN's transforms into a lively bar where the staff treat you like a long-lost friend.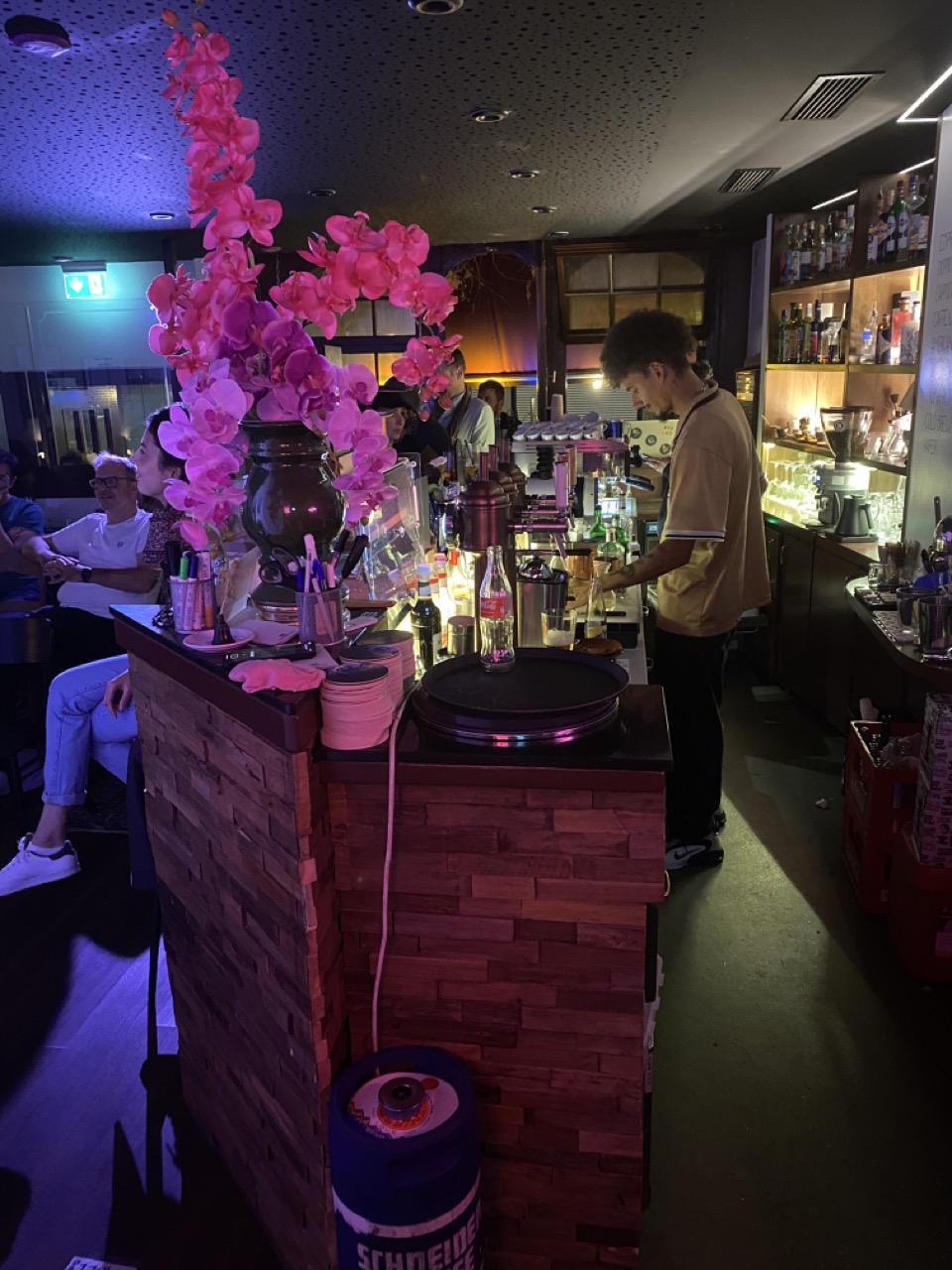 The venue is also a vibrant cultural hub, hosting an eclectic range of events— from electrifying stand-up comedy and soulful live music, to engaging quiz nights and unique second-hand clothing markets.
Discover the Dual Personality of ROBIN's: Coffee Haven by Day, New York Pizzeria by Night
ROBIN's Coffee serves as a daytime sanctuary, perfect for catching up with friends or finding a tranquil corner to focus on work. In the adjacent space, ROBIN's Little Italy emerges as a pizza haven styled after a classic New York pizzeria. Not only do they offer a mouthwatering array of pizzas, but their drink menu is equally impressive—featuring a curated selection of beers, fine wines, and innovative cocktails. Get a taste for both worlds by visiting robins-coffee.ch and robins-littleitaly.ch.
How to get there?
Any tram or bus that stops at Central then walk around the corner to ROBIN's - directions to the ROBINs on Google Maps here.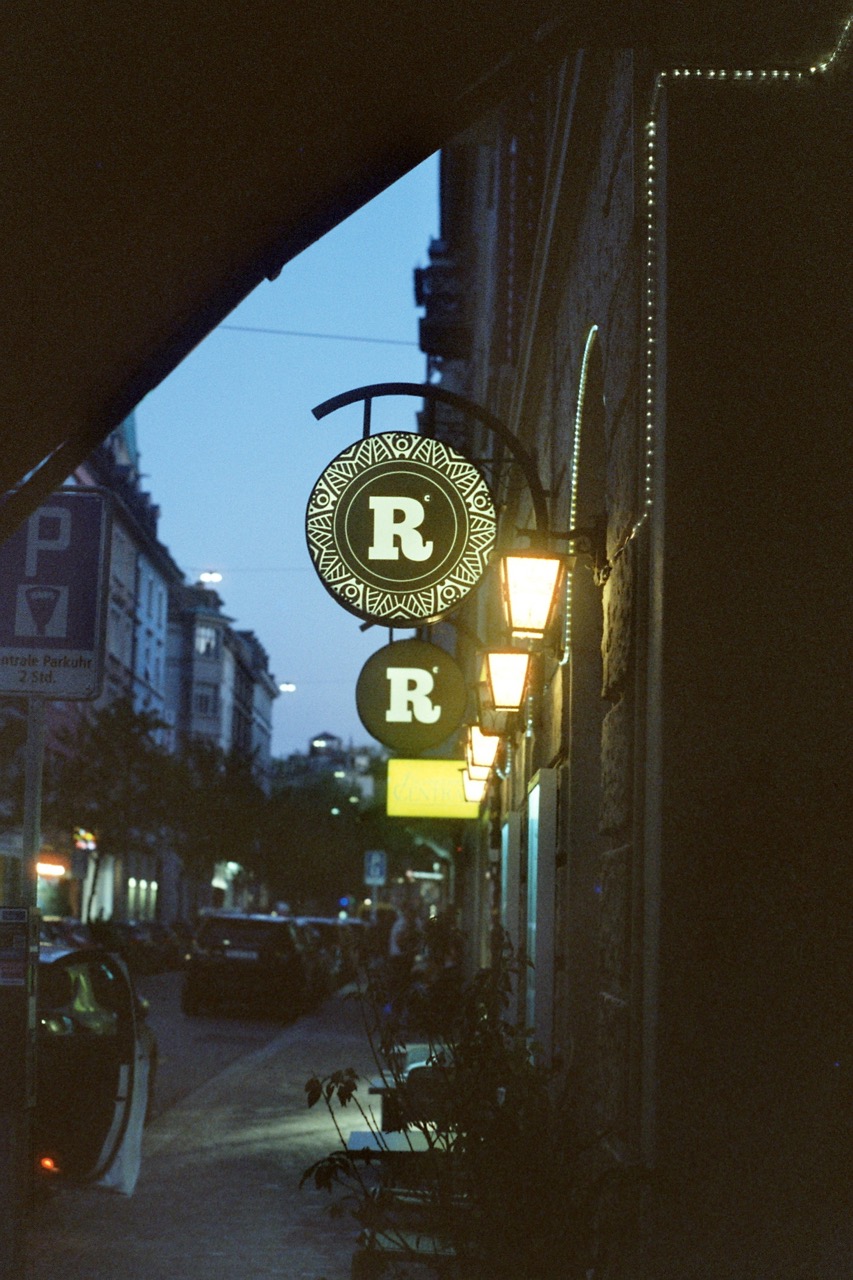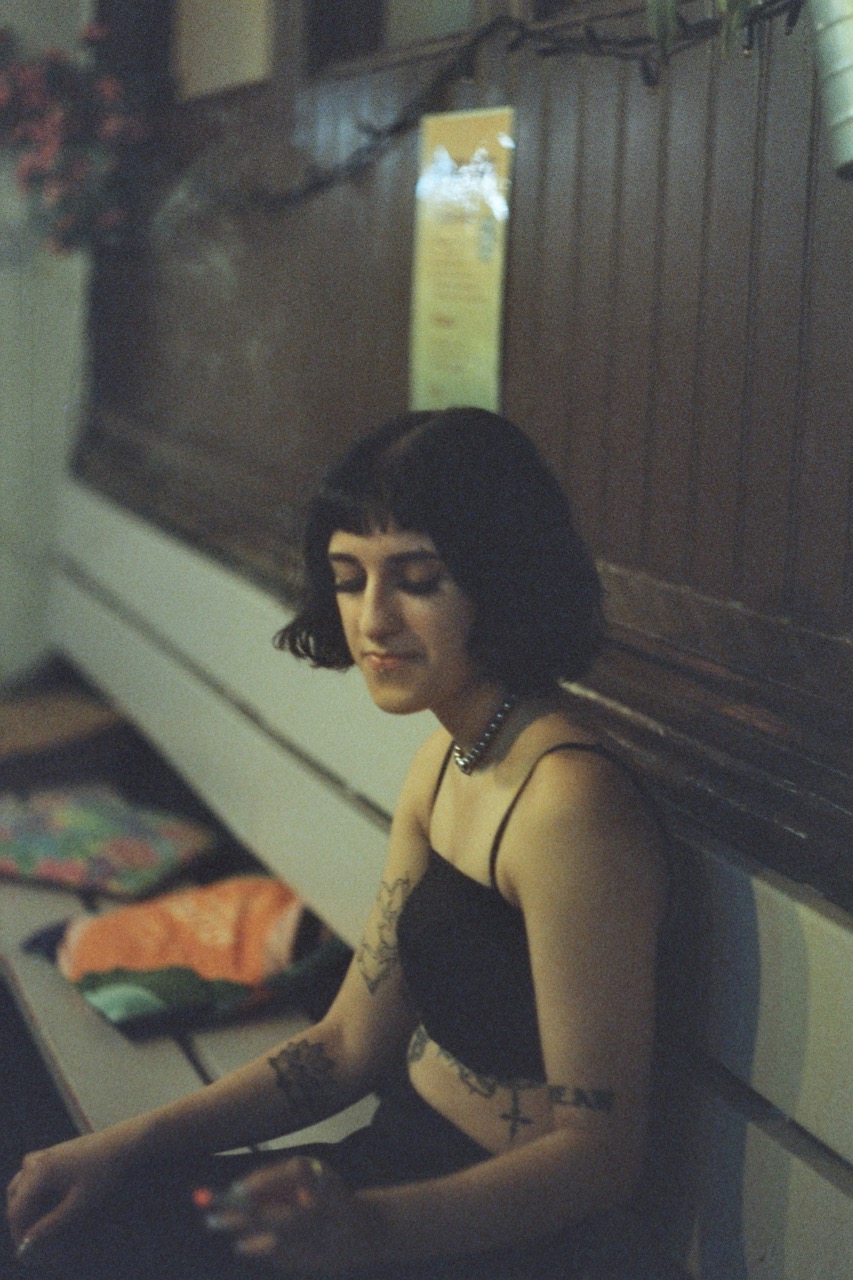 Moments from Past Shows